Thank you for your prayers and support for the events in Loja Ecuador!
Please listen or download HERE the Church Planting recordings.
You can donate is you want to support this mission!
What do you need? What can to pray for you?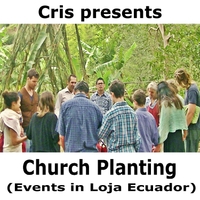 Thank you for your mission support in sharing the gospel of Jesus with the people in Loja Ecuador! Every download counts! Would you like to visit? Subscribe for more here. TOP 10 reasons why live in Ecuador here. Official Relate4ever Publishing post.
Listen and Download the Church Planting (Events in Loja Ecuador)
Vision and mission of the fellowship is that Vilcabamba Loja Ecuador will have a true church of Jesus, the Anointed One, the Christ, the Messiah, until the end of the world, the congregation of those who have been called out from this perverse generation to eternal life, will praise God, prepare the members to serve, teach all to fulfill Jesus commandments for salvation and holiness through a Bible study series and a personal life example, with a focus on children from schools, visitors who travel, key people from local business like radio, internet, buses, taxis, stores, etc. People that are truly searching for their Creator and to fulfill their purpose in life, being the best they can be, will become members and fellowship in the church of Loja.
http://relate4ever.com/plant-retreat-ecuador/
Listen and Download the Church Planting (Events in Loja Ecuador)
Song
Share
Time
Download

1. Singing Scriptures Live in Jardin Escondido (Live)

7:34

album only

2. Prayer and Public Confession of Faith for Baptism in the Name of Jesus and Receive the Holy Spirit in Vilcabamba Fellowship (Live)

6:51

album only

3. Lets Go to Make Disciples from All the Nations Winning Souls for Lord Jesus Singing Matthew 28 from the Letter for Disciples

4:20

album only

4. Wedding of Young Couple David and Tanja (Live)

12:54

album only

5. Testimony of Hope with David

2:43

album only

6. Testimony of Courage with Tanja

4:58

album only

7. Testimony of Maturity with Carl

4:01

album only

8. Testimony of Growth with Roxxanne

4:36

album only

9. Sharing the Faith in Loja Ecuador with over Half Million Souls

11:00

album only

10. Corinthians Overview Presentation House Church Bible Study

4:20

album only

11. Healthy Retreat in Ecuador No1 Country for Retirement by Disciples of the Jesus

3:11

album only

12. Scriptures on Baptism for the Forgiveness of Sins and with the Gift of the Holy Spirit as the Seal for Our Inheritance of Eternal Life in Heaven

12:21

album only

13. The Truth About Technology and Marriage Proposal Then Singing the Jesus Hymn as Praise and Worship

15:51

album only

14. Wedding of Carl and Roxxanne and Singing the Jesus Hymn (Live)

7:10

album only

15. Spiritual Marriage Vows of Carl and Roxxanne (Live)

18:22

album only

16. Love One Another Hymn at Morrissette Wedding Singing Scriptures Together (Live)

2:45

album only

17. Testimony of Life Story with Morrissette Family

9:37

album only

18. Singing Scriptures Live as Fishers of Men Hymn at Morrissette Wedding (Live)

3:50

album only

19. The Forgiveness Tune by Cristian Paduraru as Inspirational Music from the Remix Label

3:12

album only

20. Search the Scriptures as the Word of God as Inspiration Melody from First Principles Bible Study

9:38

album only

21. Thank You for Your Support Giving Charity Remains Motivational Vocal Chillout Mix

3:14

album only
Downloads are available as MP3-320 files.
ABOUT THIS ALBUM
Listen and Download the Church Planting (Events in Loja Ecuador)
Listen and Download the Church Planting (Events in Loja Ecuador)